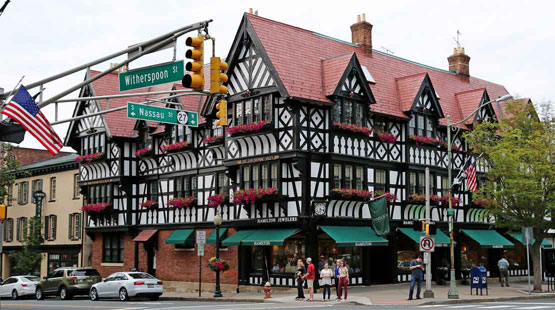 Jordan Berman and Greg Kahn, Co-Founders of the Princeton Media Club, are thrilled to announce the launch of www.PrincetonMediaClub.com, digital home of the PMC. Berman, Founder & CEO of OFC: Office Channel, collaborated with Brad Poller, PMC Member and President of Princeton Internet Marketing, whose digital agency generously built the site as a pro bono project.
The site promotes PMC's mission to "connect media, marketing and technology executives from across the Princeton area" and features a robust Member Directory and Forum where executives can uncover friends and future collaborators living next door. Berman remarked, "The new site will be a fantastic networking tool for members to share knowledge, identify great vendors, pinpoint potential employees, and uncover opportunities to co-create. As the legend MC Hammer would say, our site signals that the PMC is too legit…too legit to quit!" Added Brad Poller, "I love supporting our local creative communications community and was delighted to have Princeton Internet Marketing develop the site as a service to fellow PMC members."
Register at the Member Directory today at www.princetonmediaclub.com.